Music Tag Finder: Download Settings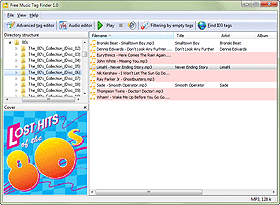 Download ID3 tags for your songs
Find audio tags by sound
Supports all popular audio formats
Free download
Normally you can start downloading music tags right after you install Free Music Tag Finder. But if your internet provider requires connecting to the internet only through a proxy server, you will need to enter the details of your proxy into the program.
Start Free Music Tag Finder. Select "File" - "Settings":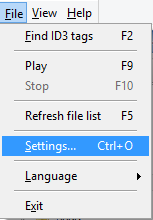 The "Settings" menu of the program will be displayed. By default, the "General" tab is opened. Select the "Download settings" tab: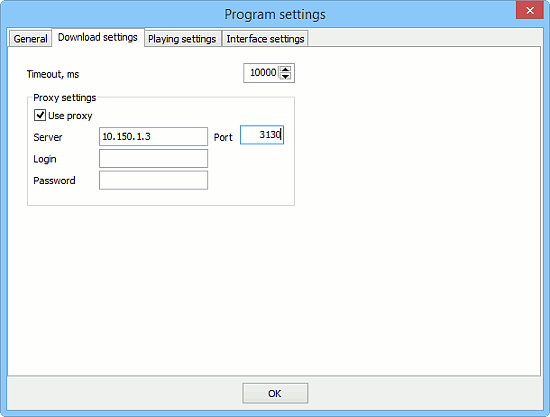 Here we can see a "Proxy settings" area and one more option, "Timeout, ms". This latter option defines how long Free Music Tag Finder should wait for a response from the remote server. If the server is down for some reason, without this option the program might wait forever, and you wouldn't be able to close it or switch to a different task. The value is in milliseconds (ms), which means that 10000 is 10 seconds. If you have a slow internet connection, you may need to increase this value.
If you have to use a proxy to connect to the internet, enable the "Use proxy" box in the "Proxy settings" area. Then enter the IP address and port of your proxy server. Please contact your network administrator if you do not know what should be entered here.
The "Login" and "Password" fields are optional. If your proxy allows anonymous connections, you can (and should) leave these fields blank. Enter your details here only if your proxy requires a login.
Click "OK" to confirm and save your settings. Now you can start downloading music tags using the specified proxy server.