Music Tag Finder: Interface Settings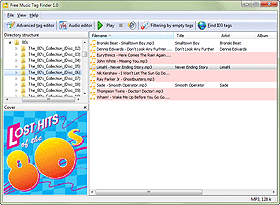 Download ID3 tags for your songs
Find audio tags by sound
Supports all popular audio formats
Free download
Free Music Tag Finder uses different colors to show files with and without tags. Thus you can easily select files without tags and download missing information from the internet. By default, the program highlights files without tags with red and files with tags with green. You can adjust colors in the settings menu.
Select "File" - "Settings":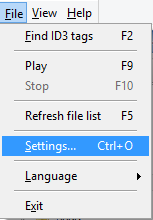 In the new window, click the "Interface settings" tab: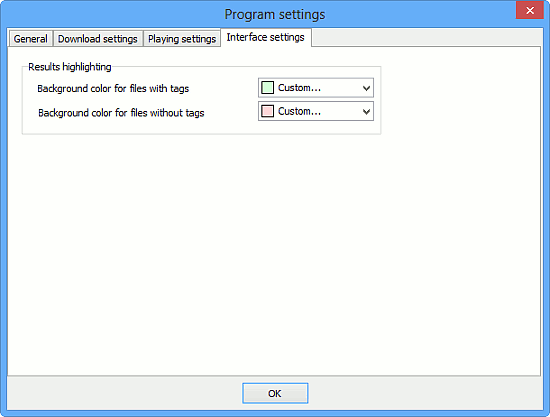 Here you can select background colors for files with tags and for files without tags. Click the arrow to open the list of available colors: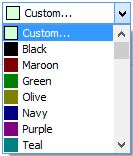 If you do not find a color that you like in the list, select "Custom..." to open an additional window: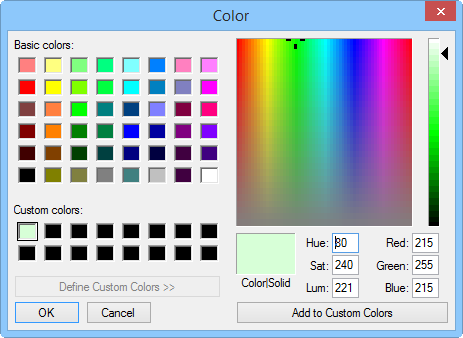 Click the "Define Custom Colors" button in this window to expand it and show the palette. Set up your color, click "Add to Custom Colors" to make the program remember it, then click "OK" to set the color.
After setting new colors, click "OK" to close the settings window and restart the program to apply the new colors.