Quick Start: Convert MP4 to MP3
Convert MP4 to MP3 easily
High quality MP3 files up to 320 Kbit/s
Convert MP4 to WAV
Free download
With Free MP4 to MP3 Converter you can convert MP4 to MP3 in a few clicks.
Let's start the program. It will look like this: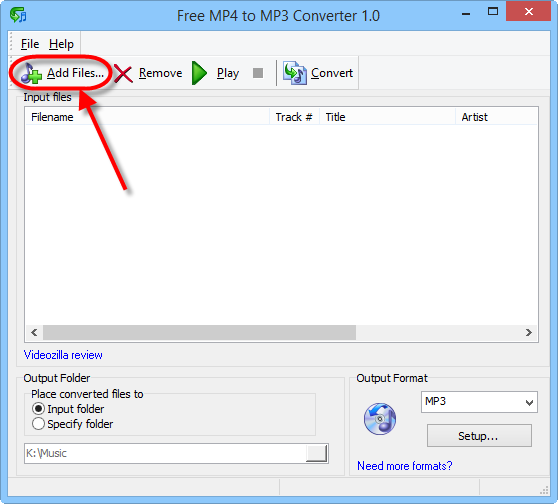 You can simply drag and drop MP4 files into the program, but we will click the "Add files..." button, as shown on the screenshot above. This gives us a typical "Open file" window: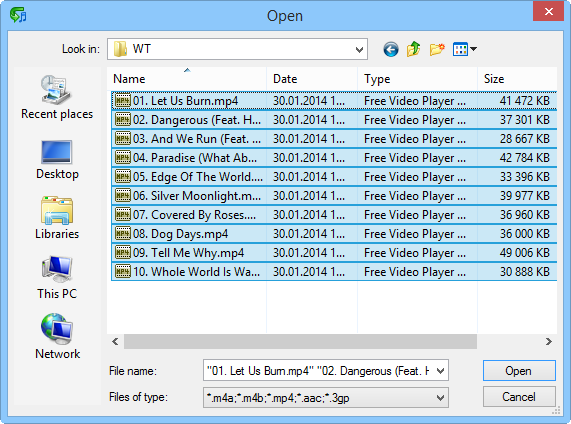 Go to the folder with your MP4 files, which you want to convert to MP3. Select the files and hit "Open".
This adds the files into Free MP4 to MP3 Converter: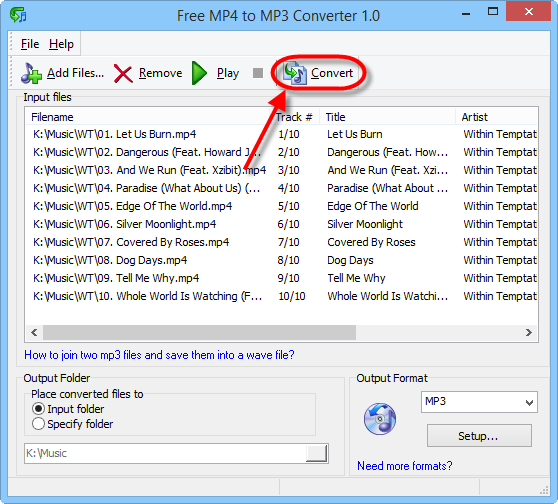 Now simply click the "Convert" button on the toolbar. The program will show a progress bar while converting your MP4 to MP3. After the progress bar window closes, you will find the converted files in the output folder (by default it's the same as the folder where your MP4 files are stored).
Before starting to convert, you can select a different output folder, set WAV instead of MP3 in the "Output format" area, adjust parameters for the future MP3 / WAV files.
If you use Drag & Drop, Free MP4 to MP3 Converter will accept only the formats it can convert (MP4, M4A, M4B, AAC, 3GP). If you cannot drag & drop a file into the program and / or cannot see it when using the "Open file" dialog, then the file's format is not supported (just check its filename extension).